We are glad to announce that a few days ago Roger van Zandvoort has released Complete Repertory 2020 revision 2.
It is always a pleasure to see how mr. Van Zandvoort continues to develop his 'Complete' with such energy, enthusiasm and professionalism. It is truly an honor to work with him.
We have immediately made a new software version for you, including this new repertory.
The update is announced automatically for users with a paid license.
Users of the free Browser Edition can download from our website, if they want the update.
The author writes:
For the rev II Complete Repertory 2020 the work now includes all material from Knerr's Repertory for Female Organs, Heart & Circulation and Chest, idem for all Respiratory tract.
For modern provings new inclusions see illustration.
Also, in relation to Covid-19, but not only for Covid-19, 417 additions for Ozone by P. Gajdos have been added.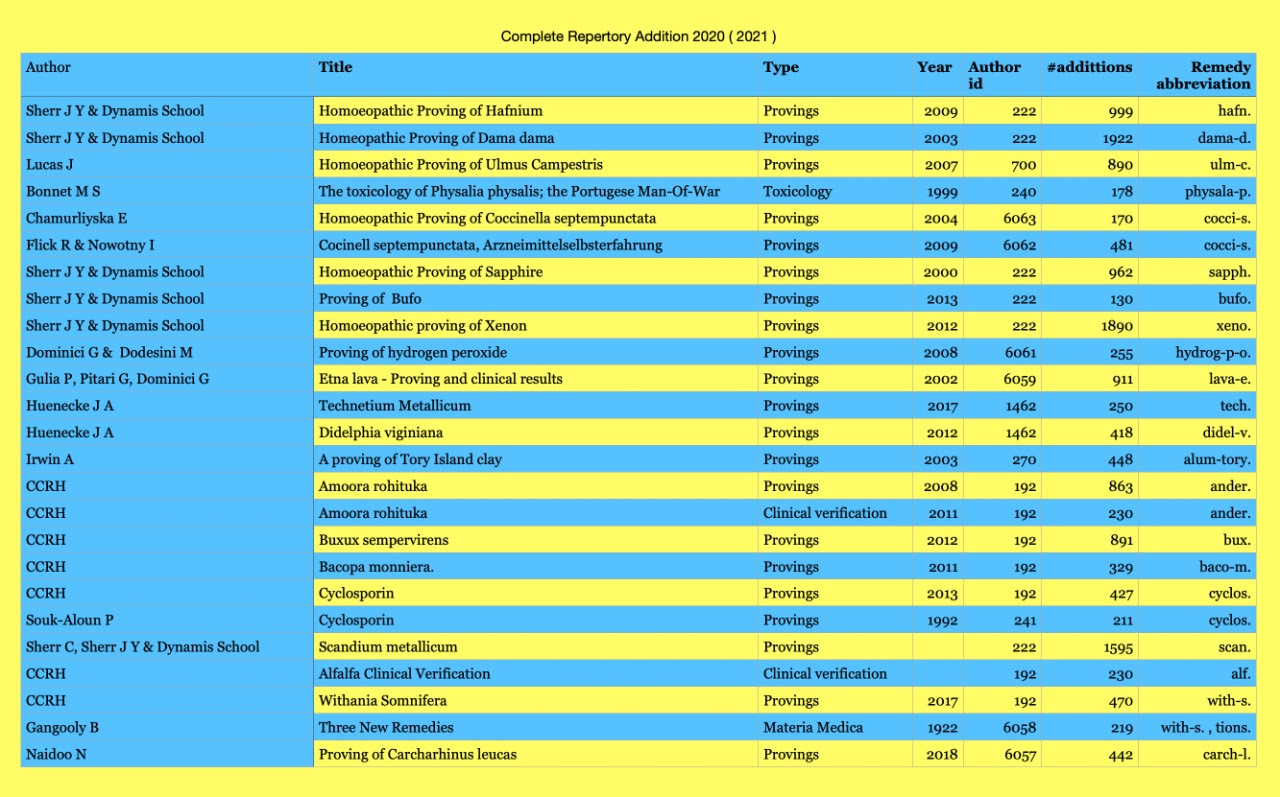 The following picture shows the total number of remedy entries in different repertory releases:
And this picture shows the number of rubrics, and the number of cross references: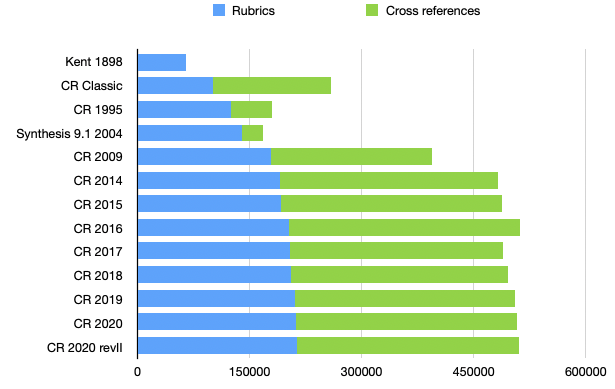 All the details in numbers: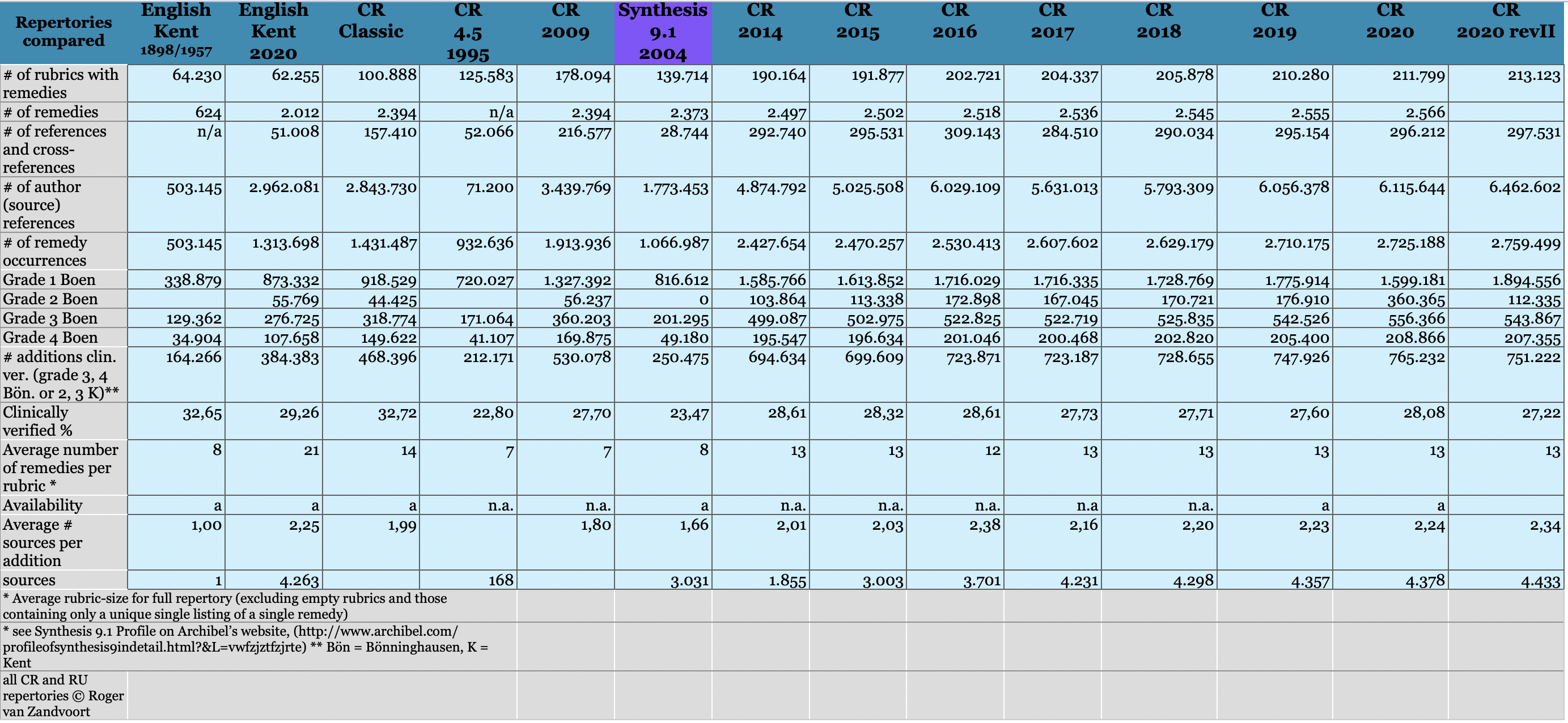 Kind regards,
The Complete Dynamics development team.
Visit us at www.completedynamics.com
Complete Dynamics & Complete Repertory – The choice of professionals!